UniNet Blog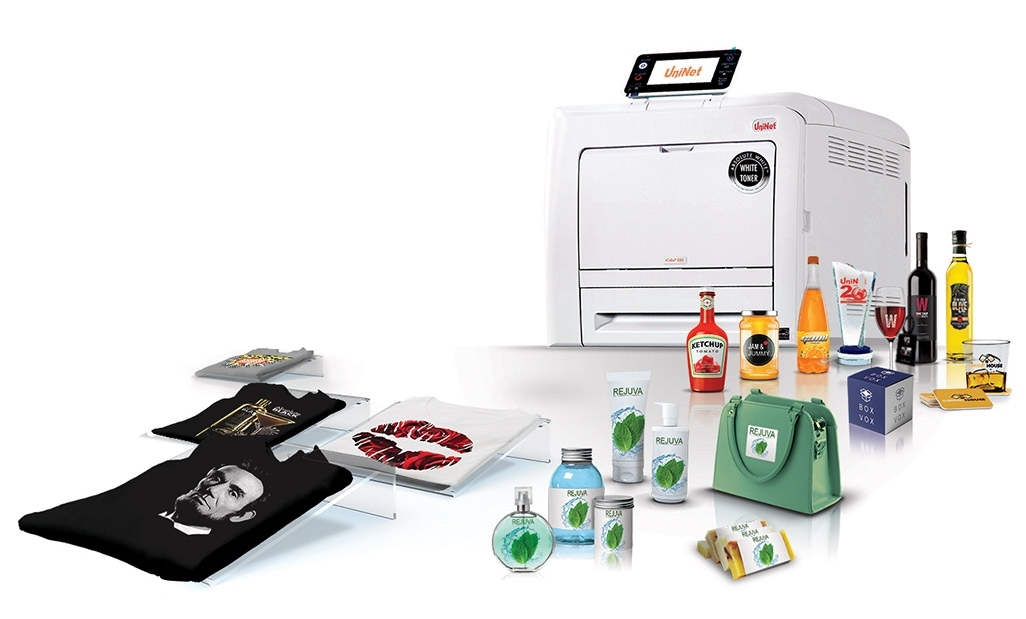 ELEVATE + CREATE WITH YOUR iCOLOR® 550
Redefining Digital Transfer Printing
January 2018 marked the global launch of Uninet's newest printer; The iColor® 550– the world's most versatile 8.5" x 11" / A4 transfer printing technology.
The iColor® 550 is a game-changer in the transfer printing industry, and the digital printer our sales team has been asking for. If you haven't had the opportunity to see the iColor® 550 in action, you are missing out; it's small but mighty. This 8.5" x 11" / A4 transfer printer delivers maximum versatility; full-color + spot white overprint / underprint capabilities, featuring dynamic performance that provides significant time and cost savings.
The iColor® 550 shows what is possible when a manufacturer combines the voice and needs of the customer with best-in-class capability.
The iColor® 550 was designed to deliver the most advanced single-pass, professional quality printed performance. The iColor 550®, in concert with the ProRIP software, features three cartridge configuration options to produce a vivid color array:
1) Spot color overprint for printing white or clear as an overprint, typically used for transfer printing
2) Spot color underprint for right side printing and allows for printing white as an underprint, typically used for transparencies, clear labels, dark media, UniNet Aqua Clear media, or anything that is not heat pressed
3) CMYK is for standard print jobs that do not require a spot color
Uninet's exclusive Absolute White™ Toner technology features the brightest, most dense and opaque white toner available, setting a new benchmark standard in the industry.