UniNet Blog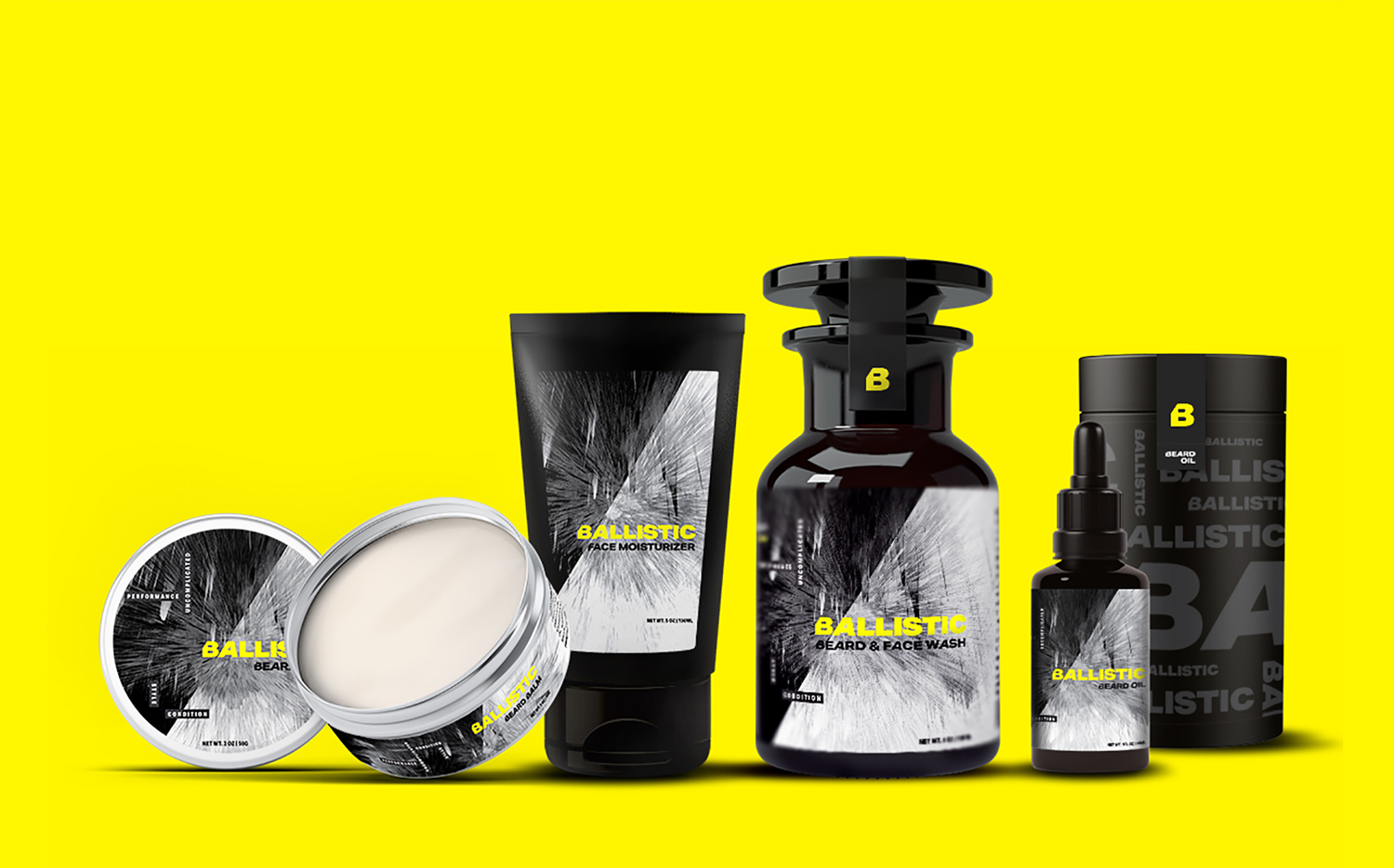 |

LABEL NEWS, FEATURE NEWS
SPOTLIGHT ON MEN'S GROOMING PRODUCTS:
THE iCOLOR® 700 LED TONER-BASED DIGITAL LABEL PRESS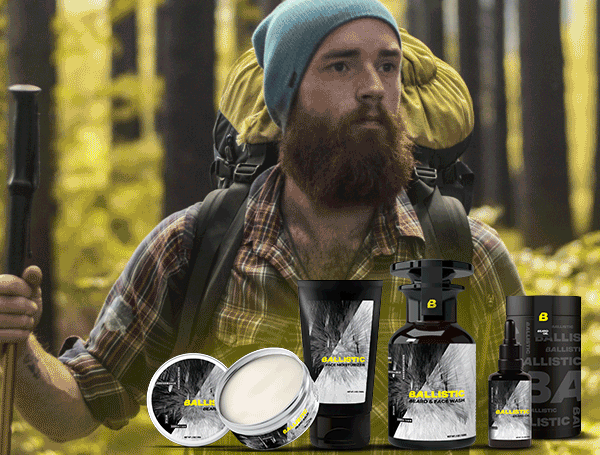 Men's Grooming: Opportunities for Business Growth

While the men's grooming industry remains a niche market, men are now a multibillion-dollar growth opportunity for the personal care industry. A new generation of image-conscious male consumers focused on personal wellness is driving that growth as they aim to improve their appearance. With attitudes towards traditional male grooming shifting, men are now diversifying into skincare regimens using products such as moisturizers, face scrubs, and anti-aging creams to improve their physical appearance.
Beard care seems to be defining the younger generation and has become a growing segment leading to a proliferation of products. New emerging trends such as lumbersexual and lumbster, have highlighted the evolution of beard styles in the 21stcentury. From full beards to partials as a goatee, male consumers can now choose multi-tasking beard oils, beard balm leave-in conditioners, and much more. Barbershops continue to offer a wide selection of men's grooming products and now store-based retailers including drugstores and mass retailers, have taken notice and are designating specific men shopping areas to address this new category and where men can try products.
Ballistic men's personal care brand has responded to the men's skincare market potential by launching a premium brand of targeted products for the young, urban male. With a highly saturated yellow as their signature brand color, they designed a bold, one-of-a-kind label to make an impactful first impression and stand out on any retail shelf!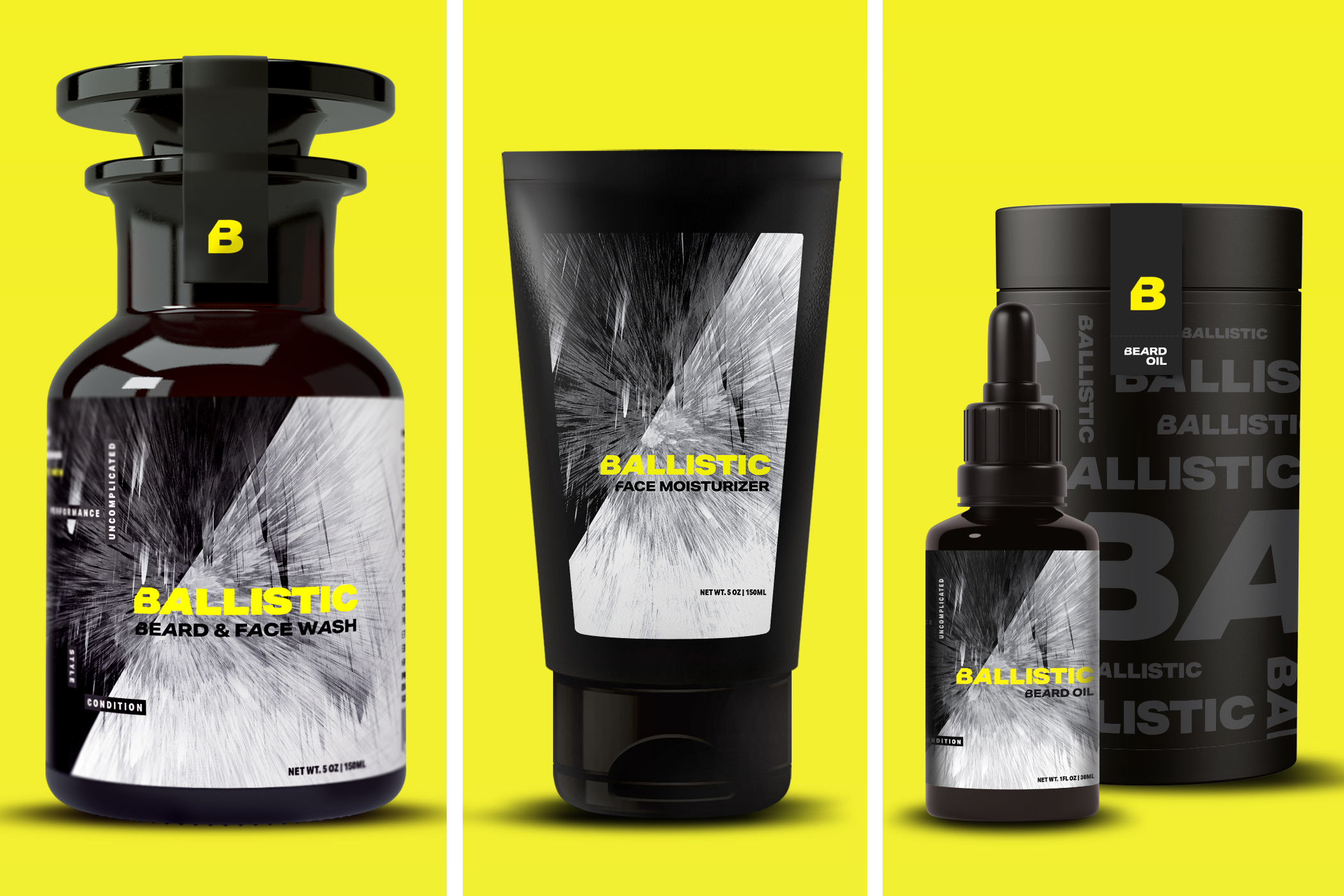 The UniNet iColor® 700 LED Toner-Based Digital Label Press was the perfect partner for printing Ballistic high-quality, unique labels. The Ballistic brand wanted a refined, durable, and water-resistant label to capture the premium quality of their products and withstand environmental conditions. The photographic collage image was printed on UniNet certified matte white PET stock using rich black to create a dramatic contrast to the yellow intensity and brilliance. For the final step, the Ballistic labels were finished using the UniNet iColor® LF700+ Digital Label Die-Cutter and finishing solution.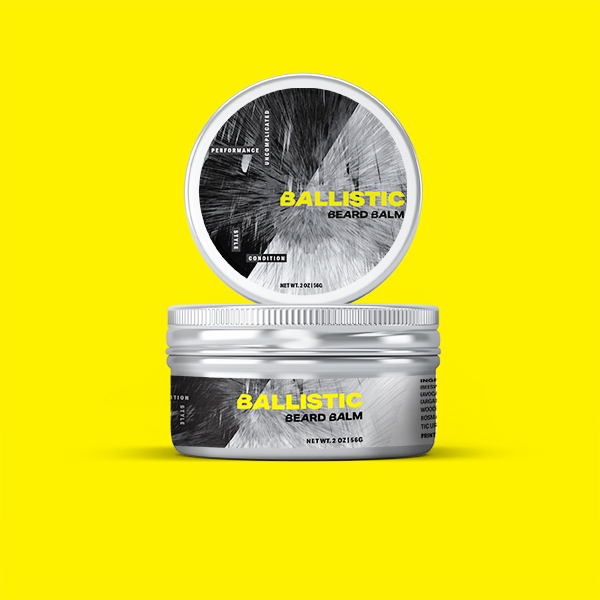 BALLISTIC Beard Balm
Meet the iColor® 700 LED Toner-Based Digital Label Press: Do more in less time.
The iColor® 700 is a continuous roll-to-roll printing solution featuring full color and optional white under print capabilities in one single pass. It is designed for on demand, in-house, short run label production. The iColor® 700 unique low fuser temperature technology supports production printing on a broader range of standard and specialty label substrates including PET, vinyl and more. Users can efficiently print 20 or 2,000 labels in minutes, with a finished roll ready for immediate application, eliminating lengthy lead times. That's what the iColor® 700 will bring to your business!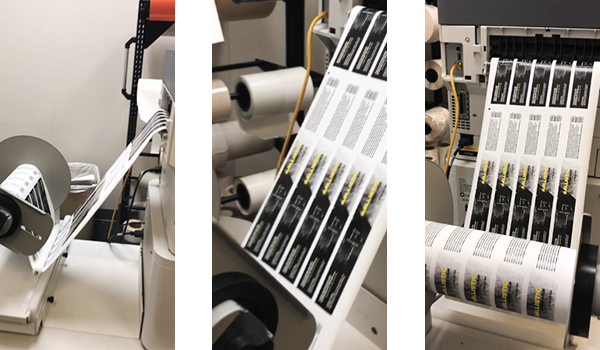 Meet the iColor® LF700+ Digital Die Cutter & Laminator: The perfect companion to the iColor® 700.

The UniNet iColor® LF700 + Digital Die Cutter & Laminator in action, cutting the Ballistic Beard Balm label. With impressive speeds and precision registration, the iColor® LF700+ Finisher creates on demand, customized shapes and sizes based on label needs. The iColor® LF700+ finisher is the perfect complement to the iColor® 700 Digital Label Press, providing optimum performance, durability, and short run labels at the lowest cost.